What is ad:tech tokyo international 2016?
All in English Conference! Japanese marketing to the world
ad:tech tokyo international launched in 2015. It is all in English conference aiming further globalization of Japanese marketers. It is a place for attendees to gain trends not just from overseas guest speakers, but also from Japanese marketers. It is a place for Japanese marketers to transmit the trends and know-how of digital marketing in Japan to the world. This conference leads to discovering and cultivating highly disciplined global marketers from Japan to be active in the front lines in the world.

Floormap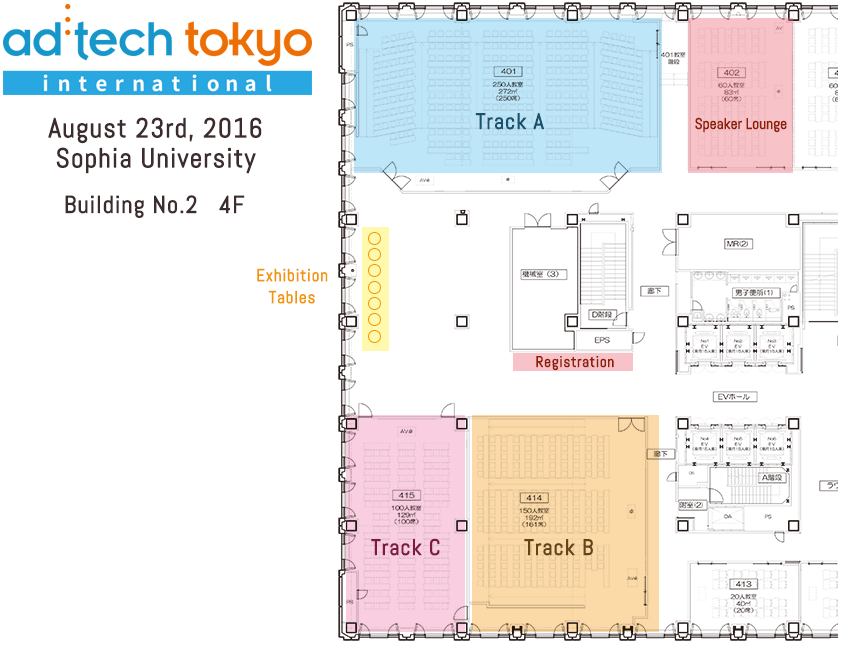 ※Floor map is subject to change.
※update:April 27, 2016
download PDF